NEW!
Try our
Lawnservice Scheduler
! We will give you a full refund if you are not satisfied with your first lawenservice!
Please, get an idea with the gallery what we can do for you! You can use the arrows on the left and right side in order to walk through it. We would be happy if you considered us with a free consultation for your next garden project! Select "Contact" or call us at (336) 261 - 4288. Thank you!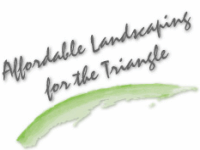 © 2009 - 2015 Velasquez Landscaping | Tel: 336-261-4288 | All Rights Reserved.